How Gaming Tax Revenue Benefits Missouri
When gaming began here in 1994, the casino industry promised to bring jobs, capital investments, funding for education and other economic benefits to Missouri. We have delivered!
Missouri is one of the highest-taxed casino jurisdictions in the country, paying a net effective tax rate of 24.2% off the top, in addition to other business taxes. That effective rate includes a 21% gaming tax (90% goes to the state, 10% goes to home dock communities), $2 per patron admission fees paid by casinos, and reimbursements to the state.
How Gaming Tax Revenue Benefits Missouri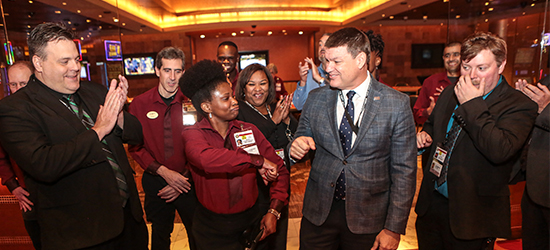 Jobs
More than 5,891 employees of Missouri casinos have secure jobs with good benefits, opportunities for advancement, and competitive salaries. In 2022:
$250.7 million in wages and tips
47.6% female, 40.4% percent minority workers
Healthcare, vacation and retirement benefits for full-time workers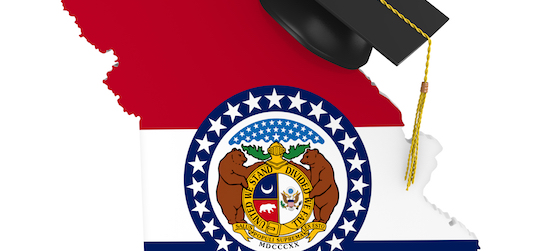 Gaming Tax Revenue
Tax revenue from Missouri casinos funds education, veterans programs and other statewide worthy causes.
Since 1994, Missouri gaming has funded:
$8.01 billion for educational programs (elementary, secondary and early childhood)
$3.2 billion in capital investments in Missouri
$1 billion to all causes supported by admission fees, including $372.1 million for veterans programs

Host Communities
Two percent of the gaming tax revenue from each casino plus half of every per patron admission fee paid by the casino goes to the local communities, for a total of more than $69.75 million in 2022.
Each community decides how to spend those funds. Road and bridge upgrades, police and fire protection, park, trails and community centers are just a few examples of local gaming tax revenue at work.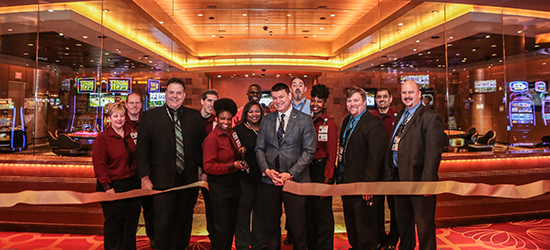 Capital Investments
Casinos have invested $3.26 billion right here in Missouri, building state-of-the-art casinos, entertainment complexes and hotels.
Missouri casinos never stop making themselves new again. Most have expanded or renovated at least once, devoting new space to non-gaming facilities, creating more jobs and generating extra tax revenue for education and local communities.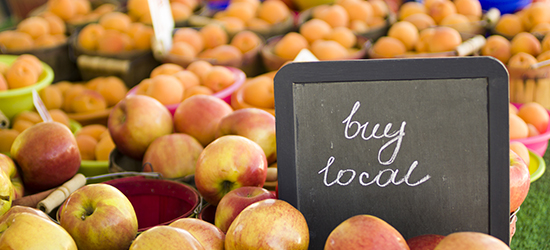 Buy Local, Buy Diverse
From local farmers, ice cream vendors and janitorial suppliers to printers and construction companies, businesses throughout Missouri experience first-hand the economic impact of casinos.
Missouri casinos also purchase from minority-owned, women-owned and small disadvantaged businesses, and help them explore procurement opportunities.